i was install wp with ee site create example.com --wp still same like this.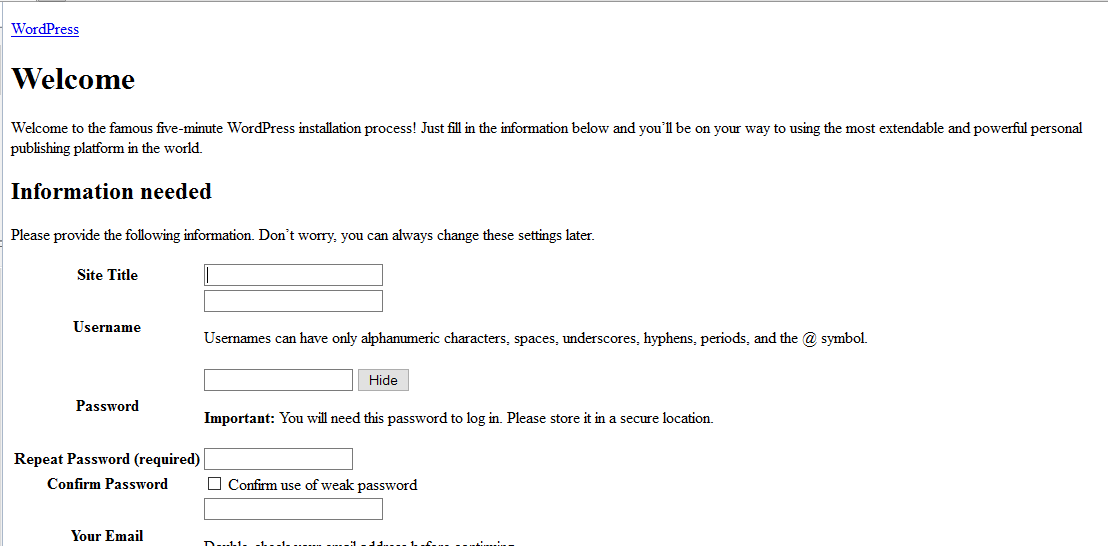 Please some one help me to resolve this
Looks like something has gone terribly wrong…
Could you try installing with the following command:
ee site create example.com --wp --user=username --pass=password --email=you@example.com

Adapt username, password and email address to your needs.
WordPress should come up installed and ready with the set user as admin. No installation page should come up when trying to connect to your site administration pages.
EDIT: please note https://easyengine.io/blog/solution-couldnt-extract-wordpress-archive-error/ if you get an error "Couldn't extract WordPress archive."
I set my domain with cloudflare and create https still active. How to configure this case ?
Cloudflare with easyengine ?
I'm getting the same error that you are, but mine is once I have already set my site up. My admin page looks just like that.