Hi all
I recently installed the package mail on my server. Everything went well, but during my first connection to Vimbadmin, I came across this error message: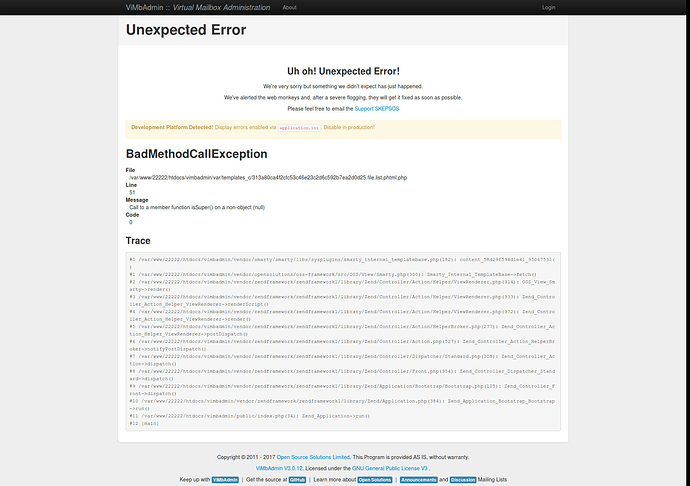 I checked all the configuration (postfix, dovecot) but nothing seems wrong to me. All vimbadmin mysql tables are present.
My configuration:
Debian 8
EasyEngine 3.7.4
Did anyone here have an idea?
Best regards,
٠̩̩̩Яا☪⚉ ḍḁ ㅒД╰ṽᴬ®Е☡