Hi there,
just wanted to let you know that I cannot upload media.
Repro for the bug:
in the Profile->Media
click the Upload button. The upload panel appears
I click on "Select your files" and select 1 file (or more; it doesn't matter)
Press "Start Upload button"
Nothing happens. Just waits for ever and nothing gets uploaded.
See screenshot here: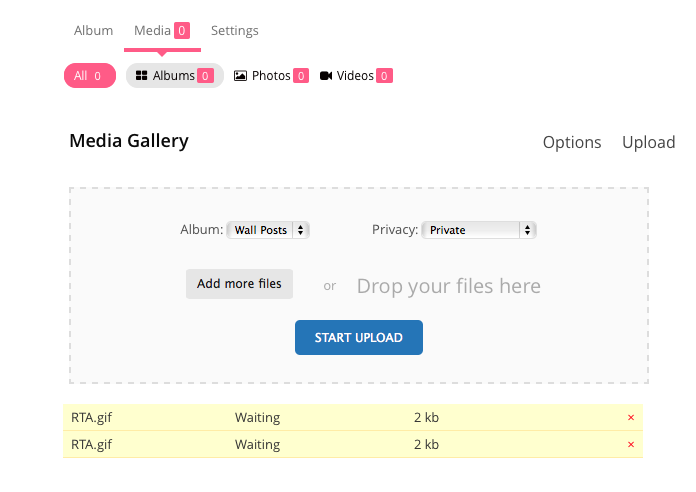 The environment I use:
Thanks for helping