I've got the following shortcode in a page:
[rtmedia_gallery global=true group_id=3 per_page="9"]
It looks like the following: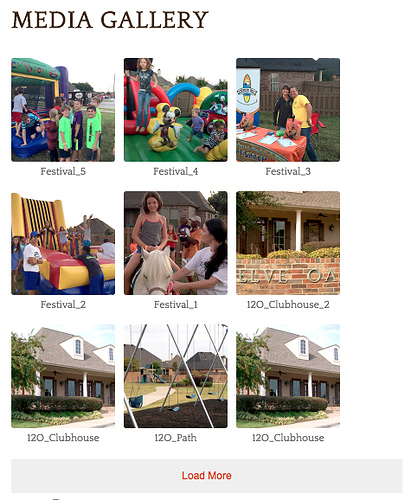 My question is about the "LOAD MORE" area on the bottom.
I'd like to know two things.
It does not link to anything. How do I add a link to this?
If I want to remove the "Load More" area completely, how would I do that?
Thanks, Connie