Hi,
I'm trying to setup email on my wordpress server (-wpredis). So far I'm able to open Roundcube, but thats it.
I followed the instructions I found here: http://docs.rtcamp.com/easyengine/commands/stack/#InstallUtilities (ee stack install --mail). I edited the file in vim: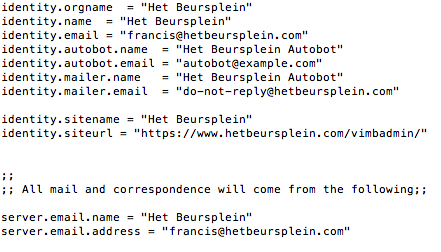 These are my DNS settings: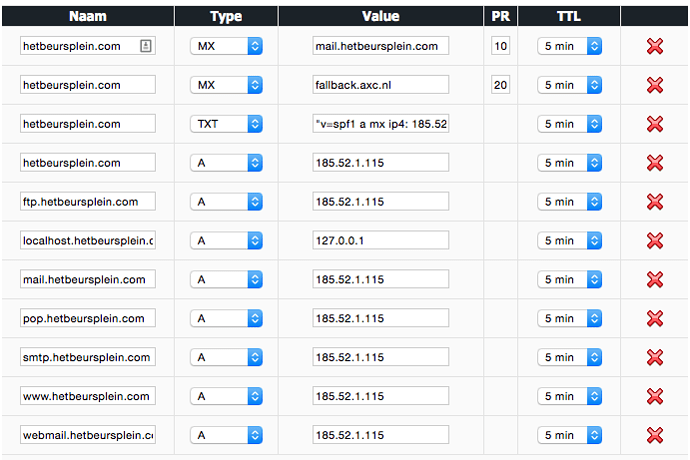 I can access Roundcube via http://webmail.hetbeursplein.com/. And I can access ViMbAdmin via https://hetbeursplein.com:22222/vimbadmin, but not via https://www.hetbeursplein.com/vimbadmin/.
I have only set up one mailbox in ViMbAdmin:

When I try to mail to that adres, I get this error:

I don't know what I should do. But I do know the reverse DNS does not resolve:
Thanks in advance