Hi,
I have installed easyengine and want to set orangescrum isntance on it what I could achieve till now is attache screen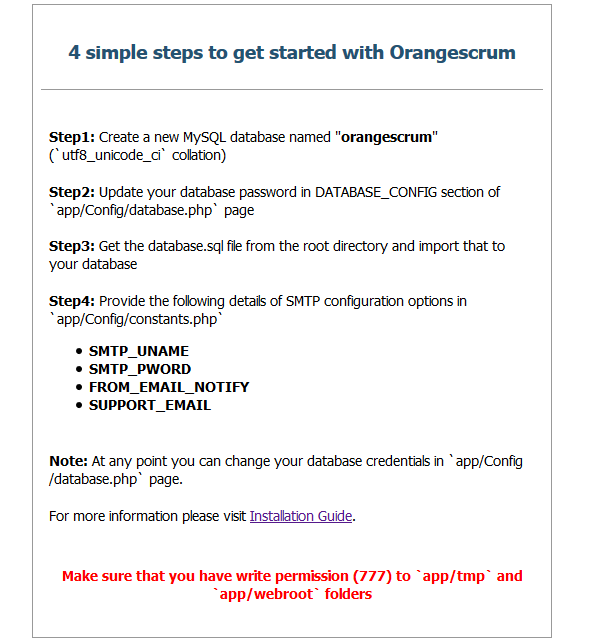 I have followed all the instructions and also have written rewrite.conf in ngnix/conf/.
Can someone please guide how to proceed.
One more thing I want to set up moodle site the same server, Is is possible?
Regards,
Geeta