Hi guys
I have just added a new album to a group and it is not appearing in the groups activity stream or the main activity stream.
I did filter for rtmedia updates as well and still nothing.
I can't give you a link as that part of my site is private but here is a screenshot that shows that I added 17 media items and nothing in the activity stream.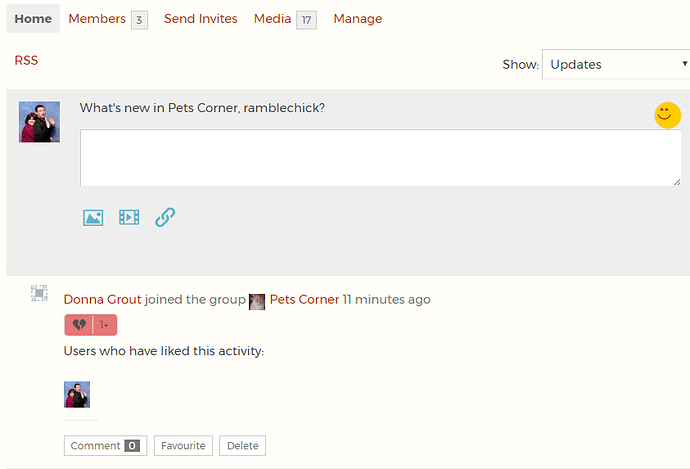 Thanks in advance
Kriss