Hi,
My Media gallery page has broken recently. I'm using rtMedia v4.2.1, Buddypress v2.7.4, Wordpress v4.7.
Thanks.
Hello @Borja_Navarro,
Could you please provide some more detail regarding the issue? If possible, please share some screenshots of the issue so that we can get more idea and help you accordingly.
To debug the issue at first, please once try deactivating other plugins and activating any default theme of WordPress to avoid conflicts.
Thanks.
I think I haven't done any changes but could be a plugin install conflict, I'm not sure about it. My items in gallery have disappeared although they are stored in database. I attach the screenshot file.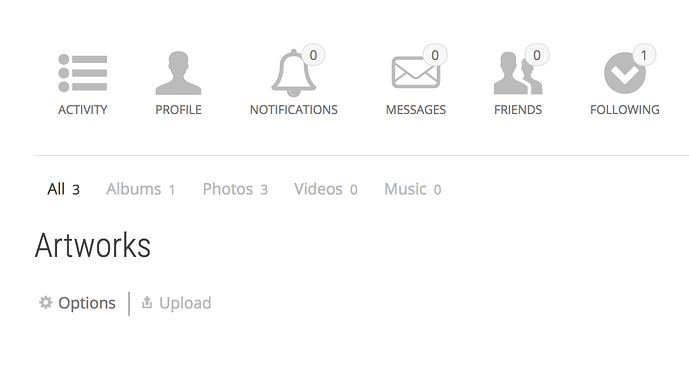 Hello @Borja_Navarro,
You can deactivate other plugins and re-install the rtMedia plugin to give it a try. I am not sure what could be the issue as this looks like some database conflicts. Have you tried uploading new media?
Additionally, you can check server error log and browser console log to find any error related to rtMedia plugin.
Thanks.
Hi,
I tried to re-install rtMedia but it didn't worked. Could you tell me how I can resolve this database conflict? Chrome console is not showing any error.
Thanks.
Hello @Borja_Navarro,
We can not be sure without digging more into the issue. We will try to help you out with the limited information and access we have to your website.
Could you please share the website URL with us?
Also, please share the debug info with us. You can find it under rtMedia -> Settings -> Support -> Debug info tab.
Thank you.
Hi @Borja_Navarro,
It could be possible. Well, I hope your issue has been fixed now.
Thanks.
No, it's not. I expected you could help me.
Sorry, could you help me with that or the ticket is closed?
Hello @Borja_Navarro,
We sent you a private reply for the further details regarding your query.
Thank you.
Hello @Borja_Navarro,
We found that media gallery works fine with the parent theme Kleo on your website. The issue was related to the media gallery template in your child theme. It will work fine once you override the template properly.
We are closing this thread for now.
Thank you, Pranali