I am trying to edit a cron, but I am not able to save.
I edit the file and select exit and then save.
After that it is going to this screen of the print below where I do not know what to do.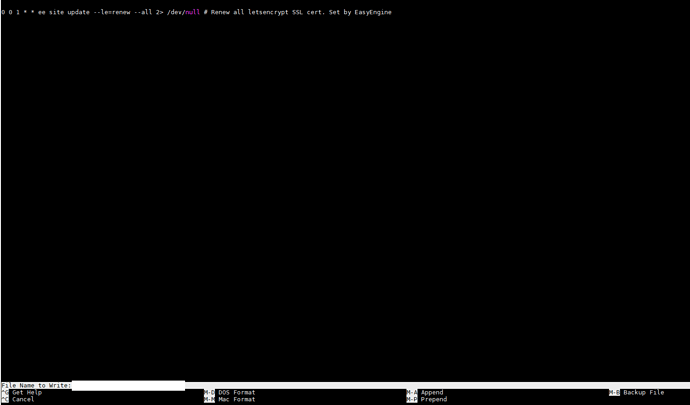 Can anyone help me with this.
Thank you!