Hello @Leo_Guerra,
We want to clarify that :
Are you pointing to the BuddyPress Messages? Do you want to add media attachments to the BuddyPress personal messages?
Thanks, Pranali
Hi, just picking up on this thread, yes, can we add attachments to BuddyPress personal messages?
Hello @okso,
No, rtMedia has not introduced any feature which allows attaching media to BuddyPress' personal messages yet.
Thanks.
Hi
I hope you guys will consider this function in future releases.
The available options for messenger / attachments are very poor. I think you can easily do a lot better.
Hi there!
Sorry for my late answer.
There is this plugin: buddypress-message-attachment
But it is outdated.
So, if you can, for the next rtMedia update, includes this function.
I can see that rtCamp has this function.
For free version. Files: Jpg, Jpeg, Png, PDF, Mp4, Mp3 (adjust, optional from rtSettings)
Max: 5MB only (min – optional '')
Pro Version: Files: All files (optional '')
Max: more then 6MB (optional '')
From the web (optional '')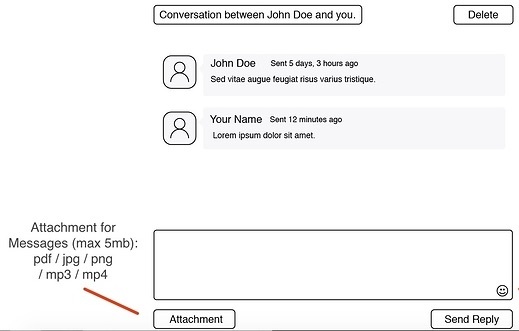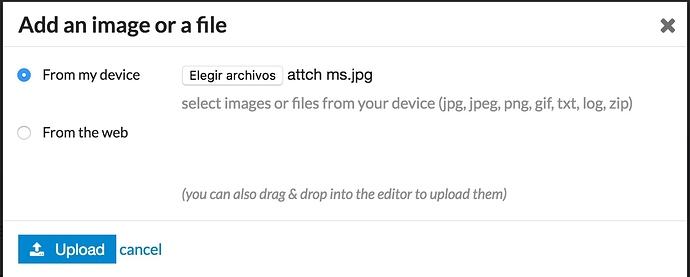 Okey pretty! We wait this function